North London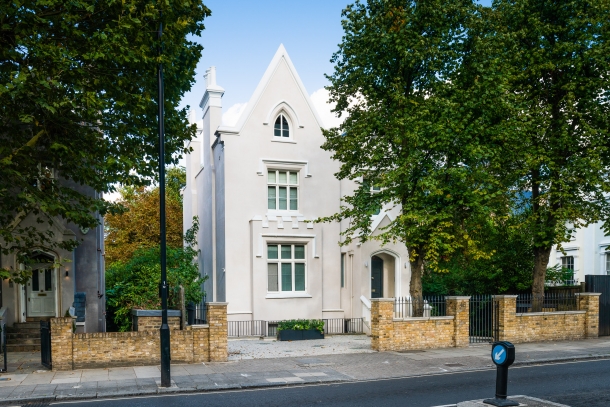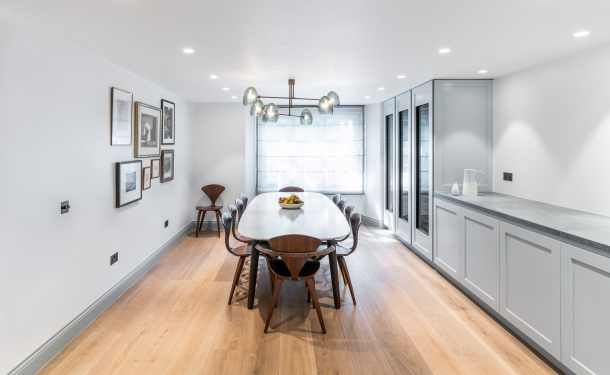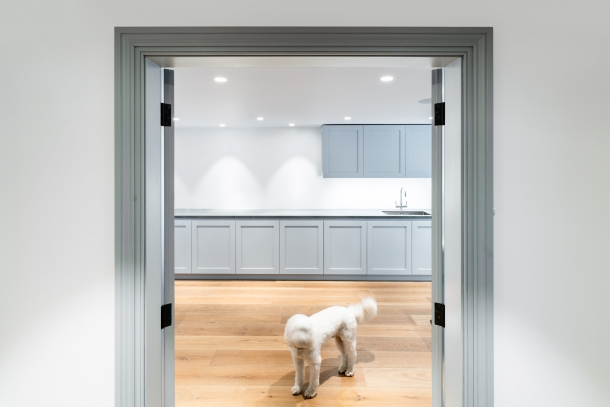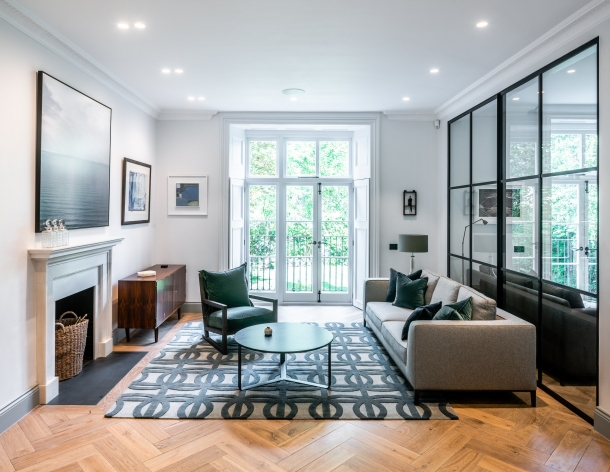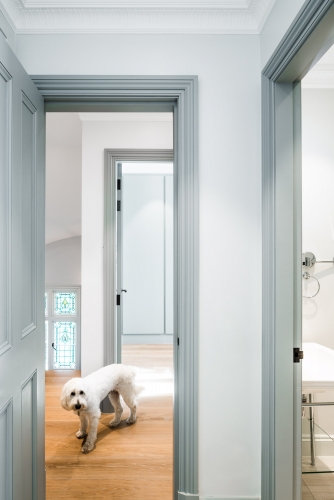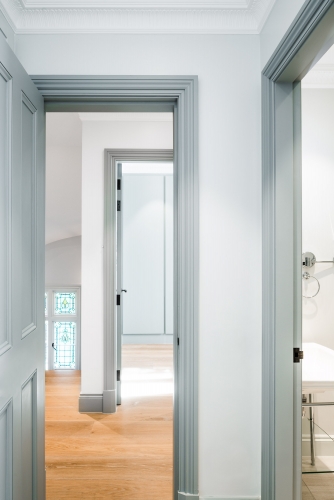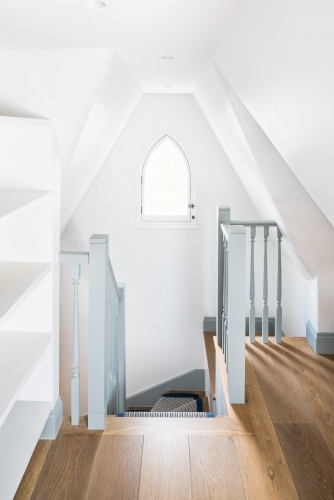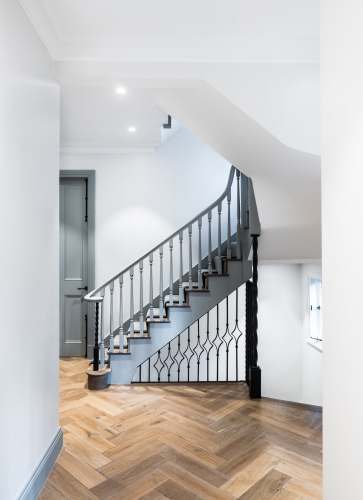 We were given the wonderful opportunity to restore this early Victorian mansion, which forms one half of an ensemble, into a family residence. The listed status of the building allowed us to retain as many of the original features as possible and re-instate others, which had previously been removed. The requirement was, to provide light infused spaces, which would allow the close-knit family to step back and relax from the hectic London lifestyle. Chosen traditional materials should compliment the architecture, however at the same time provide calm. The issue of sustainability and sustainable materials was a consideration from the beginning. The entrance porch has been decorated with traditional patterned tiles, emphasising the importance of the structure within its setting.
On Ground floor, the Reception Rooms have been organised to allow a larger group of people to gather and listen to classical live music. The rooms flow from front to back and continue seamlessly, towards the balcony and garden.
The First floor provides space for bedrooms, with en-suites. Those spaces appears calm and serene with the bathtub of the Master Suite facing a perfectly private window, concealed by majestic trees.
On the floor above, we have created bedrooms, which are all connected to en-suites. The shapes and finishes have been informed by the idea of monk's cells.